Historic recording – The RIAS Session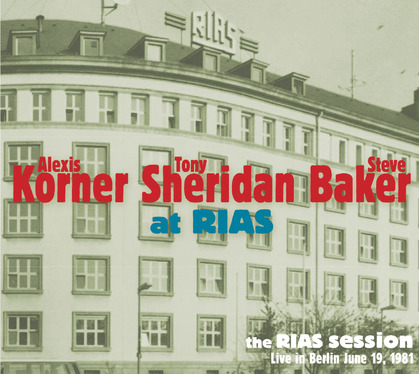 Though nobody knew it at the time, this was literally a once in a lifetime encounter: the father of British blues Alexis Korner, whose groundbreaking group Blues Incorporated laid the foundations for the emergence of bands such as the Rolling Stones and many others, and Tony Sheridan, the man who played a major role in the early development of the Beatles during their formative period in Hamburg, including their recording debut.
Alexis and Tony had never met previously and as far as I know they never met again thereafter. On the night of June 19th 1981, they got together at the instigation of Sigi Schmidt-Joos for just a few short hours at the RIAS studio in what was then West Berlin. In 1981 I was playing a lot with Tony, so when he asked me to come with him to Berlin to perform on a live radio show with Alexis Korner, I naturally jumped at the chance.
The show was broadcast live and ran from 11pm to 4am under the title "Lange Nacht des Blues" (Long Night of the Blues). As you can hear, things got pretty loose and we all had a wonderful time. Despite the lack of rehearsal, Alexis and Tony connected really well and some great jams ensued. For this CD, the original tapes have been remastered and the whole thing edited down to something over an hour, giving blues lovers everywhere the best of this historic session in good audio quality for the first time.
Steve Baker, July 2016
RWArecords ACD 12510 Release date November 19th 2016