HB52 Harp Blaster Microphone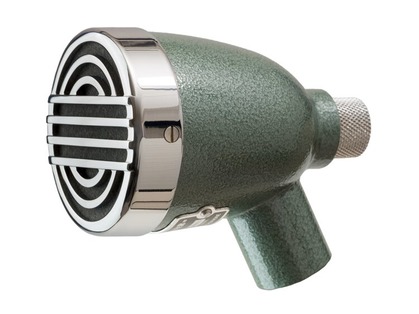 The HB52 Harp Blaster harmonica microphone was developed in cooperation between Hohner and sE Electronics in order to satisfy the most stringent demands of pro players. The dynamic element was developed by sE to reliably reproduce the sound of sought-after vintage elements from the 1950s such as Shure CR and CM capsules, using modern manufacturing technology and know-how. At the same time, the well thought out design ensures optimal handling and ergonomics for maximum playing comfort.
As a long time consultant to the Hohner company, Steve Baker was closely involved in this development and was able to help define the specifications. Since November 2019 he has been playing the HB52 exclusively and has sent his beloved vintage mics into well deserved retirement.
"The new Harp Blaster HB52 harmonica microphone from Hohner and sE Electronics is what we have all been looking for. Designed with needs of the professional player in mind and incorporating top quality components, it combines fantastic purity of tone with great dynamic response and excellent handling. I've spent years searching for the ideal harmonica microphone for my music. Now I've finally found it!"
Steve Baker, December 2019