2nd Workshop in Croatia with Steve Baker & Marko Jovanovic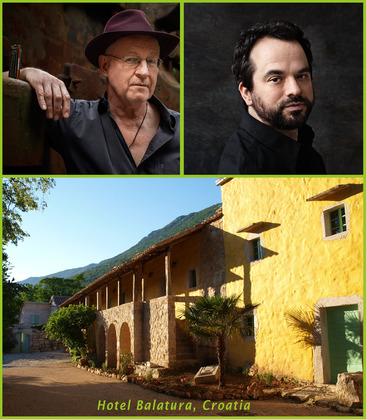 Exploring Advanced Harmonica - 13. bis 20.06.2020
Marko Jovanovic, head of the Harmonica School Berlin, offers regular workshops with a variety of guest instructors in the lovely hotel Balatura, Croatia. From 13th to 20th June, 2020 he is joined by Steve Baker. Two of today's leading exponents of contemporary harmonica present a joint workshop to explore the finer points which will help you become a top level player. This is a wonderful opportunity to combine music, great food and a relaxing holiday in the idyllic surroundings of the Hotel Balatura, set in the picturesque mountain scenery of Tribalj / Croatia.
4 hours of lessons will be given on each day of the workshop for a total of 24 hours of musical instruction. As the number of participants is limited, this workshop promises attentive individual instruction where your personal musical preferences can be taken into account.
Participants can look forward to an exciting musical holiday in a fantastic location.
The Workshop offer includes:
– 7 single nights at the Hotel Balatura
– 7 days breakfast and a 3 course evening menu
– 24 hours workshop time, 6 days at 4 hrs per day

Total cost: 1250,00 Euro / per person
Recommended arrival via airport:
Krk / Rijeka
Further information: contact@harmonica-school-berlin.com
Tel. +49 151 42465084
https://www.hotel-balatura.hr/
Photos
Please click on a photo to download.